Nathalie Crinière, scénographe
(Nathalie Crinière, exhibition designer), original interview, 2010
A graduate of the Ecole Boulle and the Ecole des Arts Décoratifs de Paris, Nathalie Crinière (born in 1966) founded the Agence NC Nathalie Crinière in 2002. The agency works in the field of interior design for private customers. At the same time she specialises in exhibition design, an activity that was still quite new in the early 2000s. Her instinct for the overlapping of the arts and her choice of the ephemeral and the temporary led Nathalie Crinière to be one of the first to examine the subject in depth.
She defines exhibition design as "the spatial layout and presentation of a content which must become comprehensible for the general public" (1), a definition that pleases curators of temporary exhibitions. Cultural institutions have become aware that they lack specialists to design the display of the works to their best advantage.
Her achievements have been remarkable. Some examples of temporary exhibitions to her credit: Jean Cocteau sur le fil du siècle (2003) at the Centre Pompidou, ¡Almodóvar : Exhibition! (2006) at the Cinémathèque française, Rock'n'Roll 39-59 (2007) at the Fondation Cartier, Dennis Hopper and the New Hollywood (2008) at the Cinémathèque française, Yves Saint Laurent retrospective (2010) at the Petit Palais. Her latest challenge was the competition for the Louvre Abu Dhabi, which she won: she is now working on the exhibition design of the permanent collections of the future museum.
In this filmed interview, Nathalie Crinière explains how she approached the design of the exhibition Brune/Blonde to present the works.
Interview with Matthieu Orléan, artistic associate of the exhibition Brune/Blonde, 12 October 2010.
(1) Le Journal des Arts, n° 293, 12 December 2008.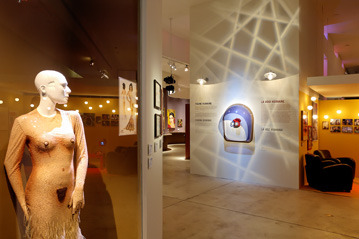 Stéphane Dabrowski - ¡Almodóvar : Exhibition! - 2006

Béatrice Abonyi - Exposition Dennis Hopper et le Nouvel Hollywood - 2008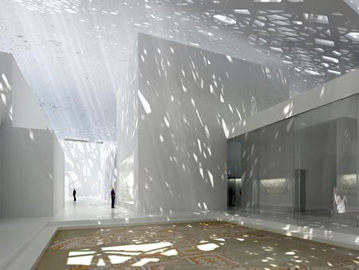 Projet du Louvre à Abou Dhabi - 2009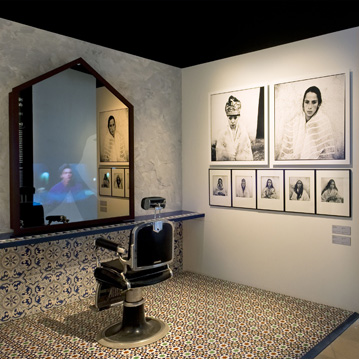 Stéphane Dabrowski - Exposition Brune/Blonde - 2010